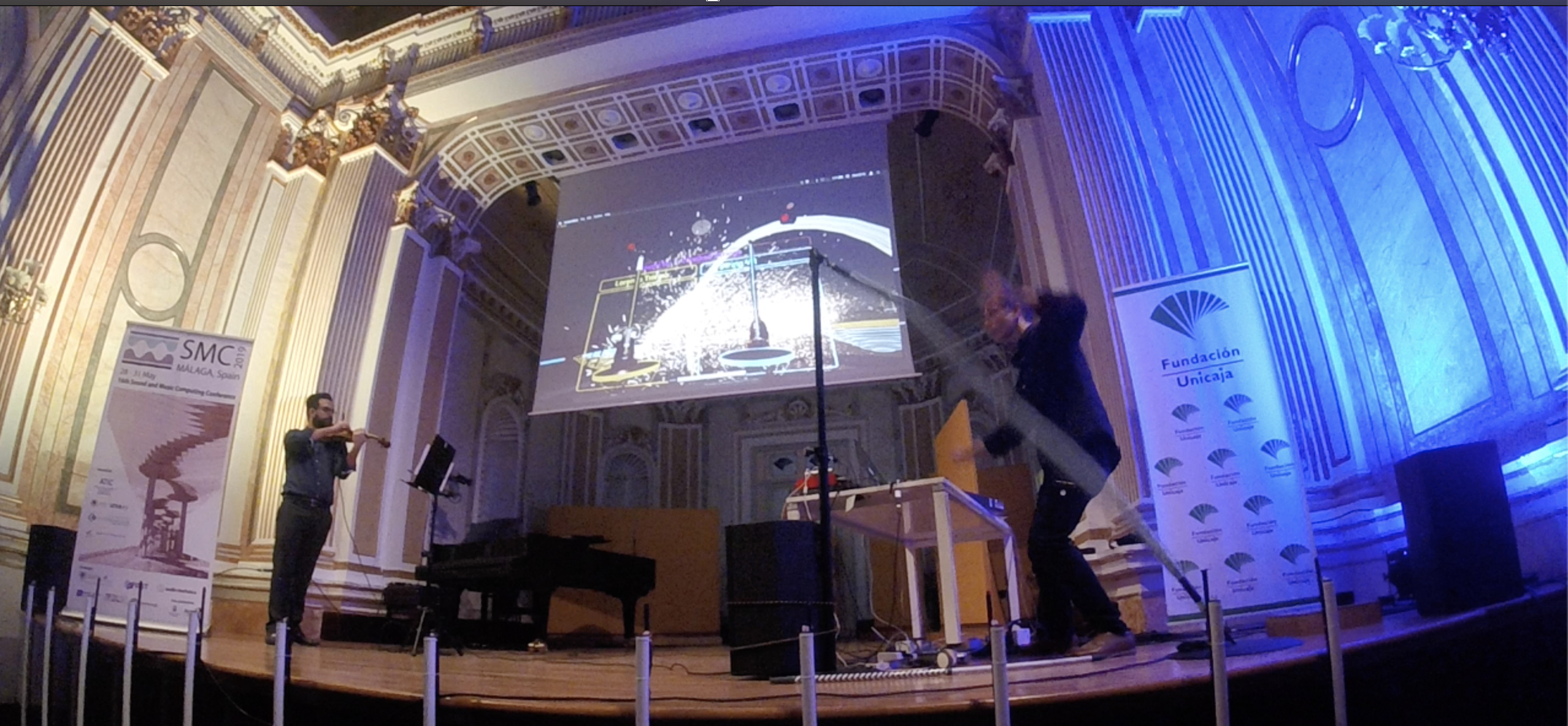 Musical Duels
A step Further in Japan
23 June 2019:
I've been writing and performing musical duels for quite a while. I was fortunate to battle a broad variety of musicians ranging from virtuoso string players to modular synthesizer maniacs. It is not only loads of fun to play but also a huge boost of adrenaline, which I have only experienced before during my time as a commited windsurfer! If on top of the equation we add the fact that these musicians' battles involve trespassing the boundaries between virtual and non-virtual worlds, one can expect anything but boreness.
Musical duels are not new, in fact are quite popular. Bach versus Marchand, Steibelt vs. Beethoven, Kaila Mullady vs. Chiwawa ... from classical music to beat boxing, skilful musicians have historically challenged each other to a contest but rarely played against machines. Terms and rules of these musical battles are always clearly set and may include a range of virtuosic exercises, inventive improvisations, imitations and call-back defiant musical gestures. In most cases performers seek humiliating defeats or engaging in collaborative playing.
My Duel compositions make use of game-engine technology to feature a musical battle between non-virtual and virtual musicians exploring different forms of representation on stage.
Duels explore musical interactivity across "rounds", as sonic miniatures focused on restricted ideas which range from idiomatic techniques and rhythmic challenges to Musikalisches Würfelspiel notation-like cards. Competitive rounds lead to an open-form playground where anthropomorphic instruments navigate and compose the virtual space. At another level, these pieces explore aspects of philosophy in computer games and new media art and borrow ideas from a number of bizarre disciplines
I have made extensive use of my virtual instrument creations to battle non-virtual performers such as, Sigma Project (Saxophone Quartet), Shuxin Meng (pipa player), Marij Von Gorkom (bass clarinet), Mark Pilkington (VCS3), Rodrigo de León Garza (Modular Synth), Miquel Bernat (Timbila), Darragh Morgan (violin), Barbara Lueneburg (violin) and Lorenzo Triviño (violin).
But why Japan?
I was on study leave in Japan back in 2005, as a Researcher in Residency at the Kunitachi College of Music, invited by Prof. Takayuki live and was only back to Tokyo last year in 2018 to participate on a research day organised by Dr Haruka Hirayama. The more I know Japanese people, the more I realise that I do not know anything about them and I am happy to keep it that way. It is such a misterious lack of understanding what really attracts me about their cultures and friendship.
With regard to my reserch across the Virtual and the Real, I like to adopt radical perspectives informed by unusual forms of thinking and I like to put these in the form of simple questions? For instance, what if we state that Virtual has become the new Real and therefore the Real needs to be experienced as the non-virtual (Reality of the Virtual, Žižek. 2003)
Japanese digital culture has rapidly adopted humanoid-like robots and the concept of the digital companion. Anthropomorphism is strong in Japan and there are a number of theories beyond this introducton which can explain its roots and existence.
How could I embrace such concepts to truly design a Duel of Vocal Chords?